Works in the Works: Beyond Broadcasting presented by Professor Robert Redding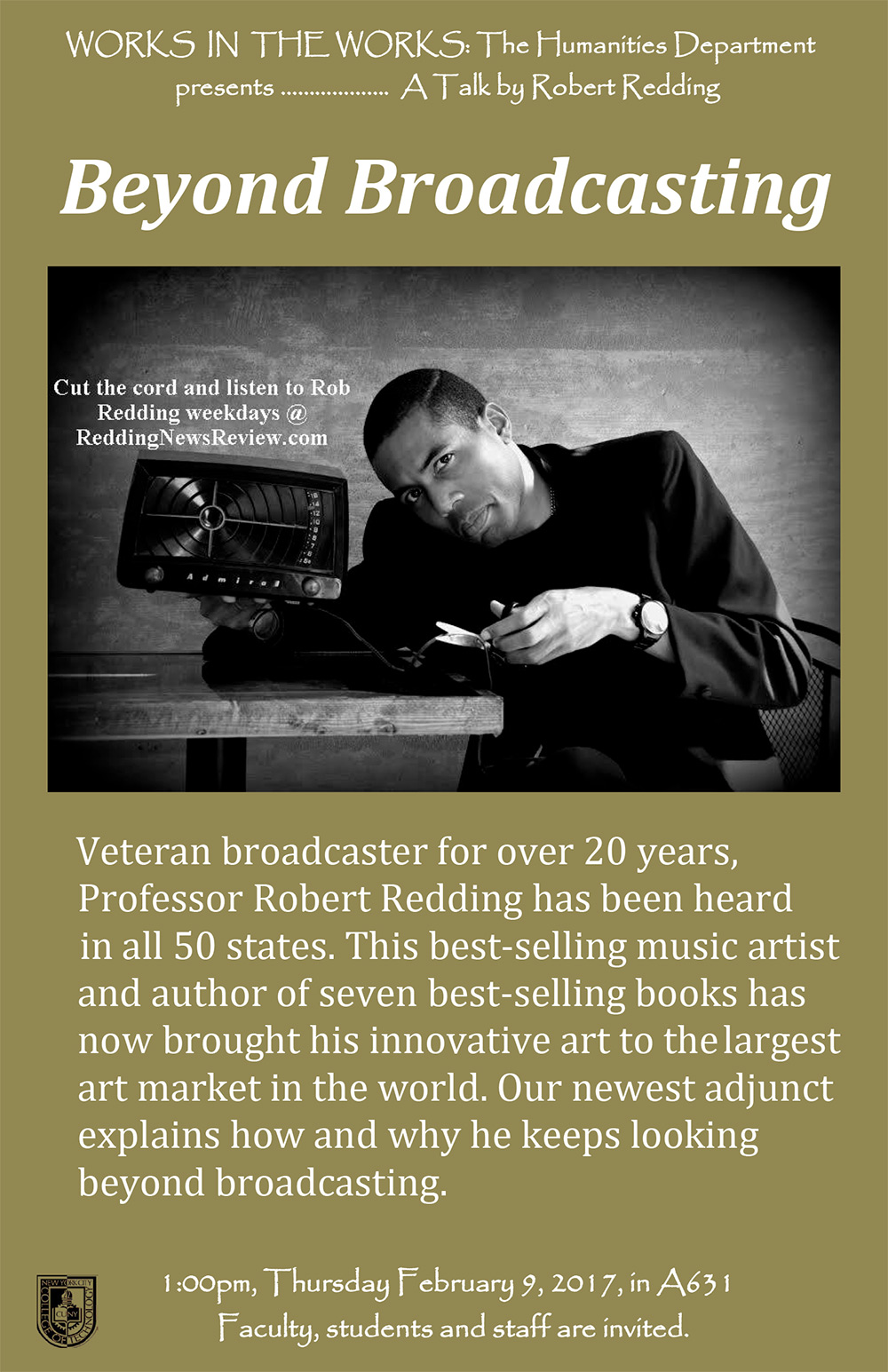 Veteran broadcaster for over 20 years, Professor Robert Redding has been heard in all 50 states. This best-selling music artist and author of seven best-selling books has now brought his innovative art to the largest art market in the world. Our newest adjunct explains how and why he keeps looking beyond broadcasting.
Faculty, Staff, and Students are welcome.