What's New in the Living Lab? A place for community, collaboration, exploration and learning.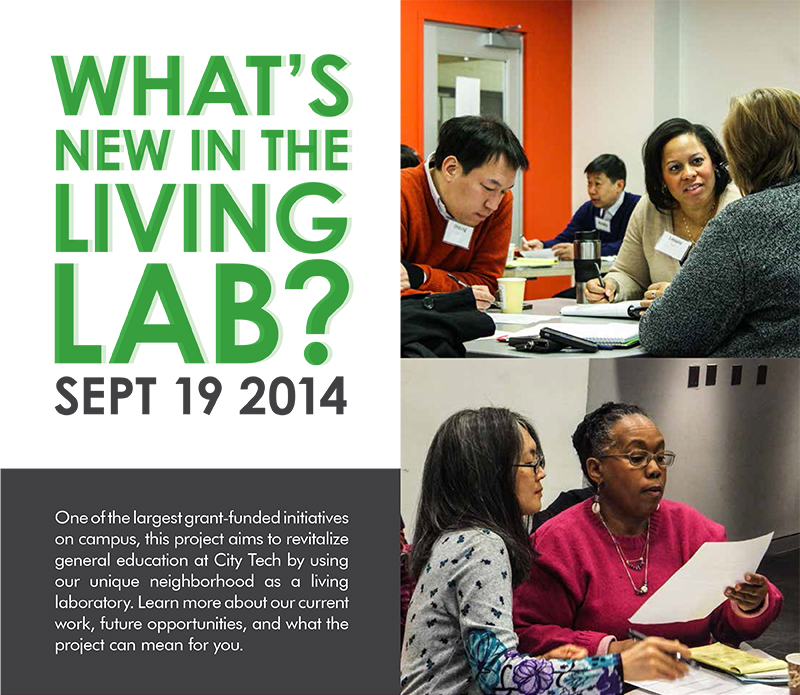 One of the largest grant-funded initiatives on campus, this project aims to revitalize general education at City Tech by using our unique neighborhood as a living laboratory. Learn more about our current work, future opportunities, and what the project can mean for you.
RSVP: Jennifer.Lin@mail.citytech.cuny.edu
Room: N119
ALL ARE WELCOME.