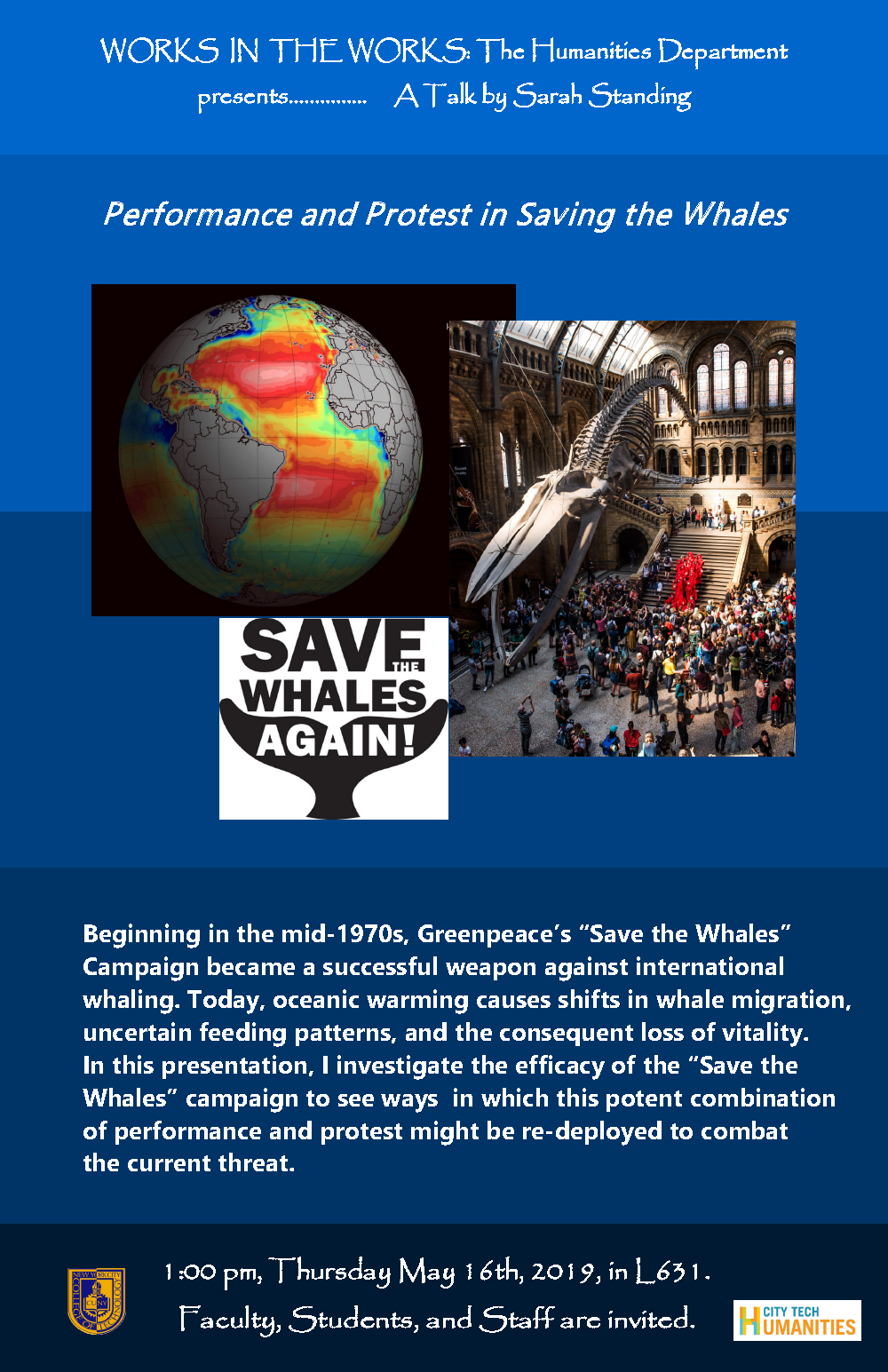 The Humanities Department presents…………… A Talk by Sarah Standing
Beginning in the mid-1970s, Greenpeace's "Save the Whales" Campaign became a successful weapon against international whaling.
Today, oceanic warming causes shifts in whale migration, uncertain feeding patterns, and the consequent loss of vitality. In this presentation, I investigate the efficacy of the "Save the Whales" campaign to see ways in which this potent combination of performance and protest might be re-deployed to combat the current threat.