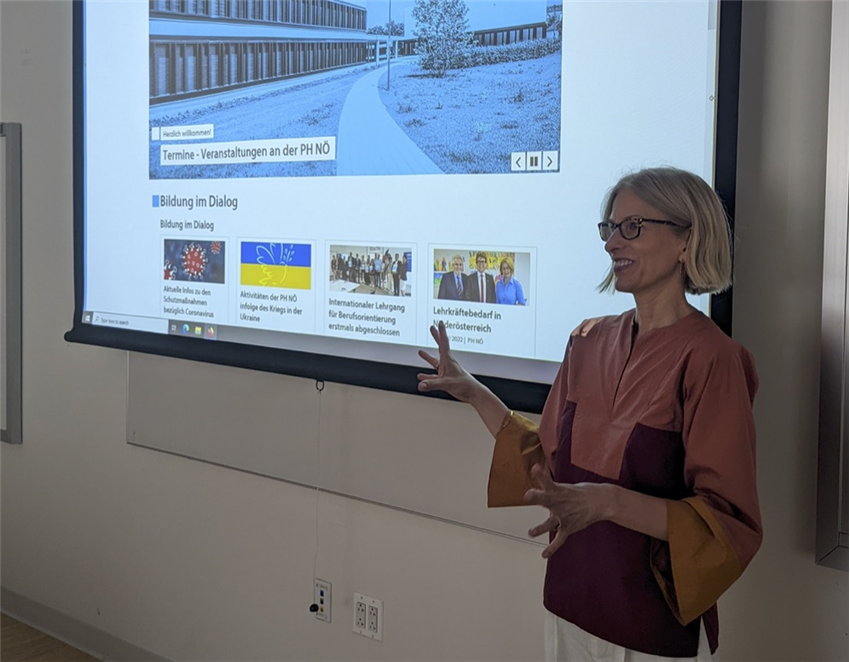 City Tech is proud to announce that Assistant Professor Denise H. Sutton, PhD, (Department of Business) has been selected for a Fulbright Award at the University College of Education – Lower Austria, in Vienna. As a Fulbright grantee in the Specialist Program, Dr. Sutton will present a series of lectures on the topic of innovation in teaching, including adapting best practices from various fields beyond education, yet to be applied to the classroom.
Dr. Sutton is the author of Globalizing Ideal Beauty: Women, Advertising, and the Power of Marketing (Palgrave Macmillan, 2009, 2012). An expert on innovation and advertising beauty, Sutton has lectured widely on the subject at universities and at corporations such as Unilever and Firmenich. She developed and taught courses on advertising and gender at the New School University, New York City, and is an Adjunct Associate Professor at the Fashion Institute of Technology—SUNY, where she teaches a graduate seminar on innovation in the beauty industry.
The Fulbright Program is devoted to increasing mutual understanding between the people of the United States and the people of other countries. It is the world's largest and most diverse international educational exchange program. Fulbright alumni have become heads of state, judges, ambassadors, cabinet ministers, CEOs and university presidents, as well as leading journalists, artists, scientists and teachers. They include 60 Nobel Laureates, 86 Pulitzer Prize winners, 74 MacArthur Fellows, and thousands of leaders across the private, public and non-profit sectors. Since its inception in 1946, more than 390,000 "Fulbrighters" have participated in the Program.
City Tech congratulates Dr. Sutton on this exemplary achievement.